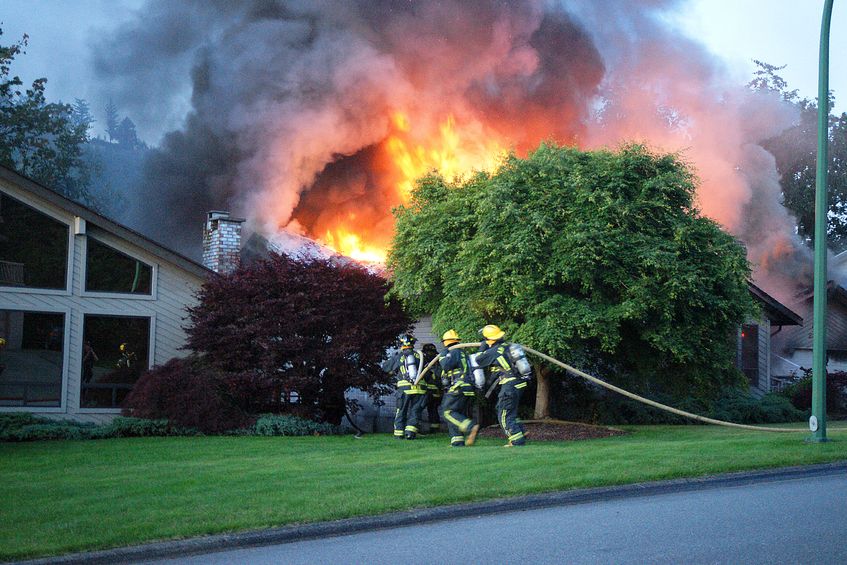 When buying a home, the bank financing your purchase usually requires you to get a homeowner's insurance policy. It is, however, a different story when you rent a home or an apartment. When this is the case, the landlord as the property owner bears the responsibility of insuring the property against fire or other types of damages. Unfortunately, this does not generally cover the tenants' property. As a tenant who has rented a house or apartment, it is wise to buy renters insurance to cover your property. So how does renters insurance work?
Renters insurance is actually a really cheap way for people who have rented properties to get insurance coverage for their everyday belongings. For just $12-$15 per month, you can have property worth $30,000 covered. That is quite a value at less than $200 per year for peace of mind. This type of insurance covers your property against theft, vandalism, water damage, fire, lightning, and smoke. Every year thousands of people loos everything they own in house fires and because they don't plan ahead have no way of getting back on their feet.
Types of Coverage
Renters insurance companies provide 4 basic types of coverage:
Personal Property Coverage
The definition of personal property includes items you use on a daily basis such as your appliances, clothing, furniture, and specialty items such as jewelry or musical collections. For specialty items and your really expensive property, you need to take extended coverage.
Liability Coverage
Liability coverage is the portion of your policy that provides protection for you when you are liable for damage to property or bodily harm that is caused either by you or your family members directly or indirectly on the property you're renting. For instance, if you left your wet floor rug outside your house and your neighbor tripped on it and broke a limb, you would be held liable for any injuries they receive.
Medical Payments to Others
This is medical costs coverage that is given to people who get injured while living in your house, whether you are directly liable for the injury or not. Medical coverage can include things like doctor's fees, X-rays, hospital stays and so on. For instance, if a friend staying in your house gets injured, you can claim medical coverage for their medical expenses. This coverage, however, does not cover your medical expenses or those of the members of your household.
Additional Living Expenses
If your home is so badly damaged that you become temporarily displaced, you can cover your additional living expense. This might include expenses incurred living in hotels and so on. Your policy will specify for how long you can access this type of coverage. Policies vary so remember to read the fine print and consult your insurance agent in order to know exactly how and in what circumstances you are covered.
It's rather surprising that only about 30% of eligible renters have bothered to buy renters insurance. Seeing how this policy is useful yet cheap and affordable, it makes good sense to buy renter insurance now since you never know when disaster might strike.