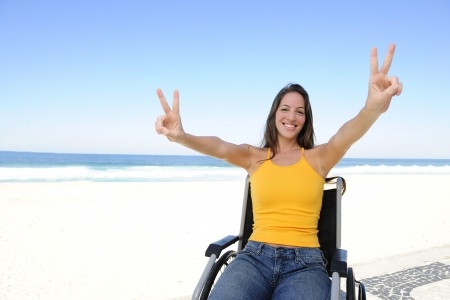 If you are planning on leasing your building's units to interested tenants, it is important to always stay on top of housing laws and regulations. Rental housing for disabled persons, in particular, requires careful attention, as, under federal law, it is illegal to reject disabled tenants based on discriminatory housing practices. Consider some of the following laws to keep in mind when reviewing applications from disabled persons.
By default, the Fair Housing Act forbids discriminatory practices against disabled people, protecting individuals who have a mental or physical disability that limits their ability to perform some of life's major activities. Additionally, the act protects individual who have a record of disability.
As the landlord, you may not ask any discriminatory questions, and if the prospective tenant has not asked for any accommodations, then you do not have the right to ask if the person about their disabilities. You cannot ask to read their medical records, and you must treat all applying tenants the same way, regardless of disability.
However, while you may not ask about the disability, you do have the right to ask about other matters related to their tenancy. You have the right to ask whether the applicant will be able to meet the tenancy requirements, whether they abuse any illegal substances, whether the applicant qualifies for a unit available only to disabled people, or if the applicant qualifies for a rental unit based on priorities.
You may not consider the tenant's presence a threat based on speculative information, using that to affect your decision on allowing their tenancy. However, assessing whether the individual is reliable based on objective information regarding their conduct or other acts is allowed, and is encouraged as if you would utilize it for any other tenant.
Additionally, disabled tenants will have the right to request reasonable accommodations for the duration of their tenancy. They may ask for changes to policies, rules, or any services, so long as it can afford the individual equal opportunity to enjoy and use the rental unit, along with the building's public and common areas. These reasonable requests include the use of service animals, permissions to mail rent payments, rather than deliver them, and request for wheelchair accessible parking spaces. You do not have to make any accommodations if they are not related to the tenant' disability, or for any reason apart from the disability itself. Speaking with the tenant beforehand can lead to compromises being made on the accommodations.