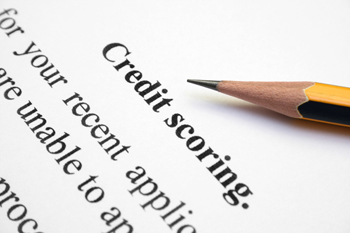 Inexperienced landlords sometimes fail to conduct credit checks on potential tenants. Some landlords think that they are unnecessary. They would rather let the tenant move in and save themselves the time and money it costs to get a credit check. Unfortunately, people in this situation sometimes find themselves with tenants who have a history of avoiding their responsibilities.
Why Are Credit Checks So Important?
Credit reports give landlords valuable information about their potential tenants. Some of the information that can be gleaned from credit checks are listed below.
- The tenants name and date of birth. This is important as it weeds out identity thieves.
- The tenants payment history.
- Whether or not the tenant has made late payments or missed payments in the past.
- Whether the tenant has been declared bankrupt.
- If the tenant has been taken to court over unpaid bills.
In short, a credit check attests to the character of a potential tenant. If a tenant has failed to make timely payments in the past, he or she is likely to do it again.
Tenants should not be offended if they are asked for a credit report. This document is slowly becoming standard in the real estate industry. If tenants have issues with landlords obtaining a credit check, they may have something to hide.
Every adult over the age of 21 should have a credit report. The only time a person may not have one is if they are new to the country. In this case, the landlord could ask for their partner's credit report or a credit report from their home country.
Married women who change their name may also have a non-existent credit record. Newly wed women usually avoid this problem by getting a credit check done on their maiden name. Those who are trying to scam landlords may give their new name as a way to hide negative information. This is why landlords should be wary of people with no credit rating.
Once landlords have a credit report in their hands, they will need to assess the information in the document. Generally speaking, small defaults to companies can be dismissed. It is very easy for people to forget to return a library book or pay a small fee. Larger debts to finance companies and banks are a warning sign. These tenants have missed payments or made late payments because they did not have enough money.
Obtaining and assessing credit reports can be time-consuming and frustrating. Landlords who do not want to do this themselves can hire property managers. A good property management service will have the resources to perform thorough background checks on potential tenants. Using this service reduces the risk of late payments and evictions.