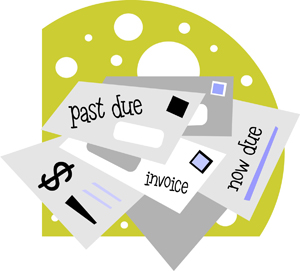 One of the least favorite tasks for many owner-landlords is collecting PAST-DUE rent. That's why many opt to hire a Boise property manager. Letting the experts take care of rent collection and other time intensive property management duties allows property owners the time to focus on other important tasks.
Hiring someone else to handle the basics of property management is just smart business, particularly if for multiple rental properties. It can rapidly become more than just one person can handle.
Rent collection is just one of the many tasks that property managers can handle. They have the experience to ensure that everything is handled professionally and efficiently. When a tenant does not pay, they have proven and effective processes in place to handle the situation in accordance with local and federal laws.
Unfortunately, many rental home owners can quickly find themselves in the red with just a few missed payments. Evictions can be difficult and stressful to handle.
Using a Boise property manager to deal with the situation allows for better results and less stress. Everything related to the rental property will handled professionaly and according to proven processes. A property management exert will ensure that not only are complaints dealt with quickly and efficiently, but your rent will be collected promptly.
Of course, there are a number of other reasons to consider hiring a management company. Apart from actually collecting rent payments, they can help you set the right prices to get the most from your rental properties and provide marketing services, to ensure that your homes are always rented out. This is vital to maintain cash flow.
Finding the right tentants is another way property management companies make the rent collection simple - by choosing a qualified tenant, the chances of a missed payment is much less remote.
If you're looking to streamline your cash flow and make renting just a little simpler, consider hiring Real Property Management in Boise. Our professionals will help you turn rental homes into a smooth running business.
Call Today For A Free Quote - 208-287-8222