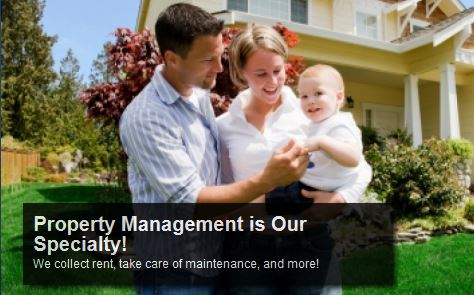 Property management is the administration of both commercial and residential homes. This administration process is carried out by professionally trained individuals referred to as property managers. Not all property managers in Boise or Boise property management companies operate in the same way. Use the following checklist to help you choose a qualified manager or management service.
Do They Have A Comprehensive Marketing Program?
RPM Boise has exclusive contracts and relationships with major advertising providers and online advertising companies helps to ensure top and premium placement on the top local and national rental websites.

Do They Have A Rigorous Credit, Income, and Criminal Screening Process?
Our Boise Property Managers make every effort to find tenants who will pay rent timely and will take good care of your property. They require all applicants to verify their income to ensure they can afford the rent. They will also run criminal background and credit background checks on everyone who is over age 18 in the home. They carefully follow all federal and state real estate regulations to ensure you are in full compliance.

Do They Perform Routine Property Inspections?
We inspect all of our Boise properties on a regular basis to ensure they are being well maintained by the tenants. These inspections are done by professional maintenance staff who will inform you of any serious issues that need to be addressed.

Do They Provide Accounting & Financial Reporting?
Real property management Boise utilizes web-based property management software systems. We provide property owners with online access to view their financial statements that show when monies are collected and disbursements are made.
Do They Coordinate Maintenance, & Offer Emergency Services 24/7?
In addition to saving you time and money through our management services, our property management company provides high quality and timely maintenance on your property. In-house maintenance staff and preferred vendor relationships will save you time and money as well as ensure the repairs are done in professional manner. In order to protect your property and ensure your tenants are taken care of, maintenance departments are available 24-hours a day, 7 days a week, 365 days a year including all emergency services.

Are They Diligent With Rent Collection?
RPM Boise's collection processes are professional but tough and managers are very diligent in collecting your rent in a timely manner. We set the expectation early on so that the tenants understand that their rent must be paid on time. In addition, as the rent payments come in, the funds are quickly disbursed to you through electronic direct deposit or a standard check.

Do They Offer complete Eviction and Possesion Services?
We follow proven and standard practices when it comes to collecting rent. However, in the event a tenant can no longer meet their rental obligation, we handle the eviction process swiftly. If rents are not paid on time, we initiate the legal steps necessary to collect rents and/or evict tenants. We handle the entire eviction process so you won't have to.
Are They Familiar With Current Local Landlord & Tenant Laws?
We are knowledgeable in state and local Landlord and Tenant laws in Idaho and Boise.
Real Property Management Boise excels at each and every one of the checklist items mentioned above. Our experienced Boise property management team uses proven systems together with their local expertise to provide better cash flow and fewer headaches for property owners.
Please Call Us Today For A Free Quote!