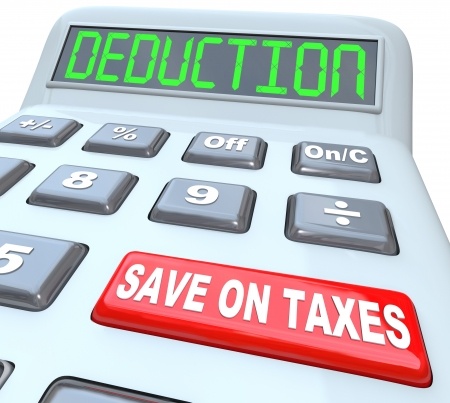 Many property owners overpay in taxes each year because they do not take full advantage of rental property tax deductions. Rental properties have the most tax benefits among investments. Landlord tax advantages can make the difference between making a loss or profit from a real estate investment.
Interest
Interest is one of a property manager's greatest tax deductions. Among the interest deductions a property holder can make are mortgage interest and interest on credit card charges used to finance services and items for the rental property.
Repairs
When you repair gutters, fix leaky faucets or repaint your rental property, you can make tax deductions for these repairs.
Depreciation
Property owners can claim tax deductions for the cost of their rental property. While the cost of the building is not fully deductible the year it is purchased, it is recouped over a few years through depreciation.
The portion of a property being rented usually depreciates. This depreciation can be deducted from tax. This principle was established to protect property owners from the loss in value of their properties because of wear and tear when occupied by tenants.
Travel
Property owners can deduct travel expenses for trips that are made related to the rental property. This includes trips to the property or to the store to buy goods for the business.
Office
Property owners can claim a tax deduction for the office space they use for their rental property business. This can include an office in a building or a home office.
Contractors and Services
The cost of service performed for a rental property is tax-deductible. Among the contractors and workers whose services may be deducted are property supervisors, technicians and accountants.
Insurance and Losses
Insurance payments on rental properties are tax-deductible. In addition, a share of losses resulting from a fire or flooding is also tax-deductible depending on how much of the damage was covered by insurance.
Expenses
Keep receipts for everything in the course of renting out your home to help reduce your tax bill. The costs can be deducted on Schedule E (Supplemental Income and Loss) or on Schedule C. Such costs can have significant impacts on your monthly rental income. It is important to keep track of such expenses to avoid paying unnecessary taxes.